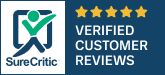 The Service Center Here at Billingsley Hyundai of Lawton Can Help More Drivers Keep Their Car in Much Better Shape
One of the most important parts about owning a Hyundai is being able to get something that is ready to stand out from the crowd and bring you some of the best technology, but more importantly the confidence to keep driving your Hyundai for much longer. To make sure your Hyundai is ready to continue perform with ease, come over to Billingsley Hyundai of Lawton in Lawton, OK and work with our service center!
Here at our service center we are incredibly proud to be the place that drivers from all over the area the chance to keep their Hyundai in the best shape possible. We want to make sure that any driver can get the help that they need and deserve, even when they have to visit for unexpected repairs. Our staff members are ready to help and will make sure that any drive will be confidence inspiring, even after many miles and adventures.
What makes our service center so great is that we are ready to handle the repairs and maintenance for all sorts of different Hyundai models! We are proud to help and have made it much easier to help all drivers have their car serviced or maintained with confidence. Our staff members are trained in the ins and outs of automotive service and maintenance, can utilize all of the most modern features and technology, and the latest techniques to keep your Hyundai in great shape.
Here at our dealership we can bring you services like:
Oil Changes
Brake Repairs
Multi-Point Inspections
Tire Rotations
Suspension Repairs
Exhaust System Repairs
Body Damage
With everything that we are able to offer, drivers from all over the area are going to get their hands on some great models and can enjoy the expertise of our staff members.
Make the drive over to our service center today at Billingsley Hyundai of Lawton and we are going to be sure to help drivers from all over keep their Hyundai performing at high levels for much longer. See you soon!